"9 out of 10 visits to a pub are now for FOOD….make sure you get your share of the market!"
Foreword:
'The Food Profit Formula for Pubs' consists of 7 chapters. Specifically designed this way, it allows you to choose whether to cover all 7 chapters, or pick individual ones that you feel to be the most important right now and move on to another chapter later.
As a reminder, the 7 chapters are listed below:
Course Chapters:
Chapter 1 [Food Proposition] – Shows you how to build a compelling and profitable food proposition
Chapter 2 [Commercials] – Shows you how to effectively control food costs and optimise menu prices for maximum gross profit
Chapter 3 [Quality] – Shows you how to deliver quality food presentation to a standard that will exceed expectation
Chapter 4 [Menu] – Shows you how to design a profitable menu that appeals to your specific customer audience
Chapter 5 [Pub Standards] – Shows you how to set appropriate pub standards that will exceed customer expectations
Chapter 6 [Teamwork] – Shows you how to develop highly productive employees who will deliver your goals
Chapter 7 [Marketing & Sales] – Shows you how to effectively market your pub at low cost to drive more sales
Which chapters are best for me?
Here's what we recommend...
New publican (you're taking on your first pub) - Completing all 7 chapters provides you with the full suite of what we call 'Pre-entry food training' to ensure that you have your compelling and profitable food offer up and running correctly and in the fastest possible time. You can work through the chapters at your own pace and at times that are most convenient for you. This training has been proven to help new publicans avoid making mistakes that lead to many pubs struggling to survive. This course guides you through the whole process and makes your future success much more certain.
Experienced Publican (you have experience of running your own pub but there are problems that need fixing) - Choose a single chapter that will help you deal with the problem of most concern to you.
NOTE: You have arrived on this page because you've clicked on Chapter 1, so below we have provided some more detail to help you decide if this Chapter is what you need. If you wish to go back and look at ALL chapters (1 to 7) CLICK HERE
- - - - - - - - - - - - - - - - - - - - - - - - - - - - - - - - - - - - - - - - - - - - - - - - - - - - - - - - - - - - - - - - - - - - - - - - - - - - - - - - - - - - - - - - - - - - - - - - - - - - - - - - - - -
"If you get your finger out and get stuck in, you'll have this done in less than a week and start reaping the rewards.
Like us, you'll be glad you did" - Pete & Jan, The Bell
Chapter 1 - Food Proposition
This chapter is delivered in three parts, with step by step video training and downloads, We look at the importance of developing an appropriate and differentiated food offer, based on key influencing factors, that will drive additional customer traffic and spend in your pub.
We use a proven unique, systematic approach, to help you decide the food proposition and perfect menu for your pub and your customers.
By the end of this chapter you will have decided on the most appropriate food offer, and menu for your pub, by day part, and by day of the week.
So WHY is food now so important in pubs?
A series of major changes have profoundly affected this industry. The net number of pub closures are now at 14 pubs a week (2019). Pubs that closed have generally been more dependent on alcohol and beer sales. Over the last 20 years we have seen a continuous trend of the fall in 'drinking only' pub visits and the growth of food led pubs.
Did you know that 9 out of 10 visits to a pub are customers who want FOOD!
To learn more about the importance of food in pubs, take a few minutes to read the facts and figures below, they have been brought together from a variety of industry reports and sources, and represent a significant and perhaps even unique insight into the future of the pub industry, and pub food and drinks sales.
Some background:
Pub usage historically has been impacted through legislation such as:
Tougher drink drive regulations and increased enforcement.
The smoking ban.
Lifestyle changes have also impacted on pub attendances such as:
Improved living standards at home resulting in less desire to go out.
Low cost supermarket drinks competing against drinking out.
The increase in pre-drinks at home before visiting a pub.
The increase in drinking and entertaining at home.
Health concerns connected with alcohol.
Changing tastes and interests amongst UK consumers.
The pub has become increasingly more a place for eating out and less a venue for 'a quick pint'.
Good quality coffee is now expected in pubs.
Some very interesting facts and figures:
The net number of pub closures are now at 14 pubs a week (2019). pubs that closed have generally been more dependent on alcohol and beer sales.
Market data from all sources shows drinking out of home is in decline and only about 10% of pub visits are now drink only occasions.
We know that food has been increasing in importance as part of the sales mix in pubs for many years, and all indications are that this growth in food will continue.
Figures indicate that the pub market is currently estimated as being worth around £22.5billion with food sales estimated as about £7.5billion of the total. About one-third of industry sales are food sales. It's interesting to note, however, that some managed pub chains report that although their food mix may be around 40%, they believe that two-thirds of sales come from customers visiting for a bite to eat; so, customers who are visiting these pubs to eat are driving the majority of sales.
Looking at the performance of pubs, we find well developed good food pubs tend to have higher sales and profit.
Food pubs are less drink price sensitive and have a smaller decline in beer sales than wet-led pubs, we also see clearly that good pub food operators are doing well and in growth. Data indicates wet-led pubs are forecasted to decline in numbers as they struggle to compete in this rapidly changing market.
Managed pubs in all locations are growing food sales year after year.
Independent Free Trade pubs are seeing small growth in food sales and, generally speaking,
Leased and tenanted pubs are seeing food sales decline.
Some recent data shows us that in one year alone branded pubs grew traffic by 5.8% while independents lost 6.4% of their traffic. Branded pubs now represent two thirds of total pub traffic, up from just over a third a few years ago.
The number of families dining out in pubs with children is growing and family dining now accounts for around 20% of all pub meals.
Breakfast is now 6% of all managed pub meals and midday sales are increasing.
Critical factors that affect pub visits:
Higher Quality Food (54%)
Cheaper Drinks (48%)
More Special Offers (38%)
More Locally Sourced Food and Drink (34%)
More Entertainment (32%)
Improved Decor (29%)
Wider Range of Drinks e.g. craft beers (22%)
Free Wi-Fi (21%)
Key Point 1 - The need to adapt
The trend of managed pub companies growing pub food sales, at the expense of independent pubs, is likely to continue in coming years, if independent pubs do not adapt their businesses, to satisfy the demand for good food, affordable prices and family-friendly locations, all delivered in a way that appeals to young adults aged between 18 and 34
The pub is still very important:
Visiting the pub remains the number one out-of-home leisure activity for UK adults.
One in five UK adults visit the pub weekly.
Food including coffee and breakfast is becoming more important as a reason for people choosing to visit the pub.
50% of the UK population still visits a pub at least once per month, more than fast food burger outlets or coffee shops.
Latest data shows us the pub market turnover is now circa £22.6 Billion.
Since 2010 pub food sales have risen by 21%.
The UK public clearly still have a fondness for pubs with:
31% stating location is the main factor for their pub choice.
45% would be interested in trying a new pub if it is recommended by a friend or family member.
Only 6% of adults have neither eaten nor drunk out of the home in the last six months.
Food is increasing in importance as part of the pub sales mix and this trend is likely to continue.
Good food pubs tend to have higher £Sales and £Profit.
Key Point 2 - The need to get the food proposition right
There is an opportunity for Independent pubs, they just need to up their game when it comes to the food offer if they want to attract new and repeat customers according to new research.
Latest customer behaviour trends:
Almost three quarters of pub goers say they opt for homemade dishes.
Half of all consumers choose dishes from locally sourced ingredients and a third pick plates with seasonal ingredients.
A quarter of pub customers check the pub's menu online before visiting.
Take away is now the norm
Good free Wi-Fi is expected
You can be part of the pub food trend:
There is a great opportunity to be part of these profound changes in the pub industry, rather than a victim of the trends highlighted. If you develop a food offer that's is well thought out, meets or exceeds customer expectations, and features a menu, environment and service that sets you apart from your local competitors, you have a chance to secure the future of your pub, and develop its profit potential.
Hopefully you're now better informed about what's happening in the pub and wider food and drink retail sectors and understand the opportunity you have to start or further develop your food offer.
Quote from The Morning Advertiser 2019
"There are 21,000 fewer pubs in the UK today than in 1980, and the Campaign for Real Ale (CAMRA) estimate there are 14 pubs closing every week. Fewer than 1 in 10 visits to a pub are now drink-only occasions. This means you should think about what you're offering food-wise, how you're drawing in locals and tourists, and what unique experience your pub provide"
Key Point 3 – Independent pubs are uniquely positioned to capitalise on the food sales opportunity
Independent pubs are much more flexible than the large managed chains, and can tailor their offer to what local customers really want, they just need to know how!
So let's sum up why it is so critical to work on getting your pub food offer right
It's vitally important to ensure your food offer matches your various target customer expectations, every day part of every day.
Get it right and the word will spread…..get it wrong and the word will spread faster. Time and time again, we have helped pubs position their food offer, pub operators are always taken back by our simple, quick and robust process and the fact that we always show how to optimise the food opportunity.
By using the tools and advice we provide you are far more likely to land on the right food offer for your pub and grow your sales, profit and reputation.
If not Now, when?
Avoid leaving it to chance, avoid getting it wrong.
Learning by "trial and error" is by far, much more expensive in terms of your time, money and sleepless nights than the small investment in this course.
Ever heard the saying..."It's our decisions, good or bad that determines our future"? When you invest in yourself, you invest in your future.
Join us today and get everything you need to follow in the steps of the industry's most highly profitable pubs and make the future bright, profitable and enjoyable for both yourself, and your family.
CLICK the button below where you see 'Enrol in course' and get immediate access to all of the know-how, tools and resources listed in the curriculum below. We look forward to welcoming you inside the course...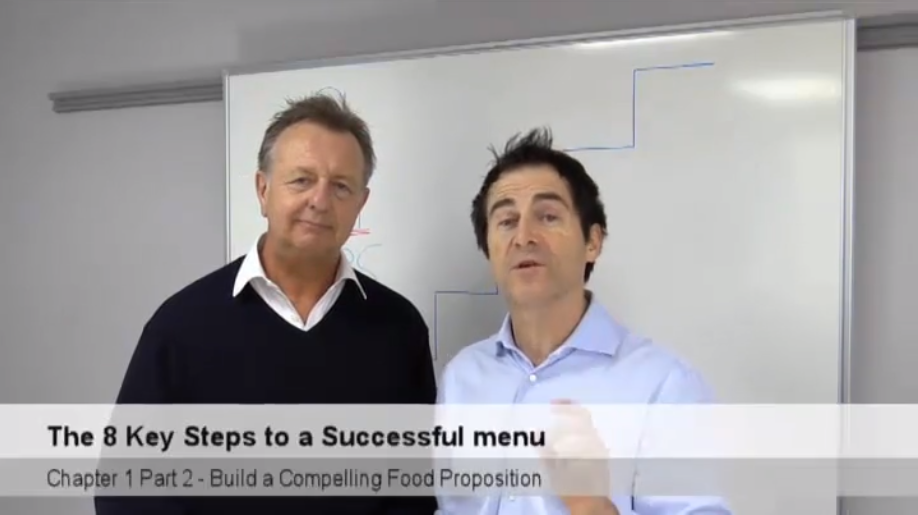 Your Tutors:
Tony Aram - Independent Pub Food Development Trainer & Adviser. (former: Catering Director for Hungry Horse, Catering Strategy Manager for Whitbread, Food Strategy Manager for Ei Group, and Food Operations Manager for Tom Cobleigh)
Marcus Kilvington - Food Profitability, Sales & Marketing Specialist. (former: National Account Manager, Senior Sales trainer & Trade Sector Manager for Global & British brands; Knorr, Hellmann's, Tetley, Twinings, Hall & Woodhouse, Rubicon Drinks)
We're gifting you £100 towards this course...
The normal price for this course is £277.00 + Vat.
However, from over 30 years of experience each in the food and beverage industry, we know how important this training can be to the success, profitability and the sustainability of a pub that we don't want price to be a concern. Publicans who've used the know-how, tools and resources provided here have told us it's saved them...time, money, unnecessary stress, sleepless nights and even marriages!
So as our gift to you, we're giving you £100 towards this course. *Please note that this is a limited time offer
The investment when you buy today is just £177 + vat
Don't delay - CLICK where you see 'enrol in course' to join us and get immediate access today.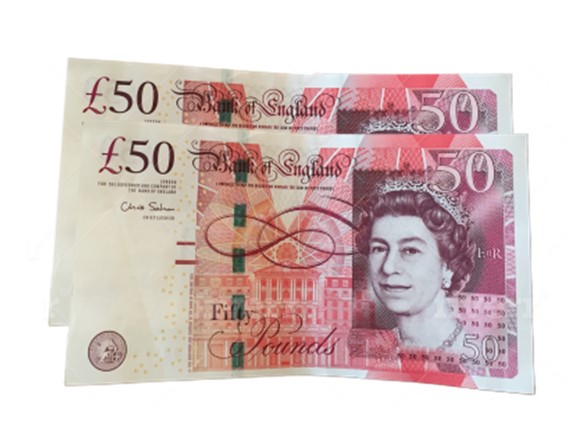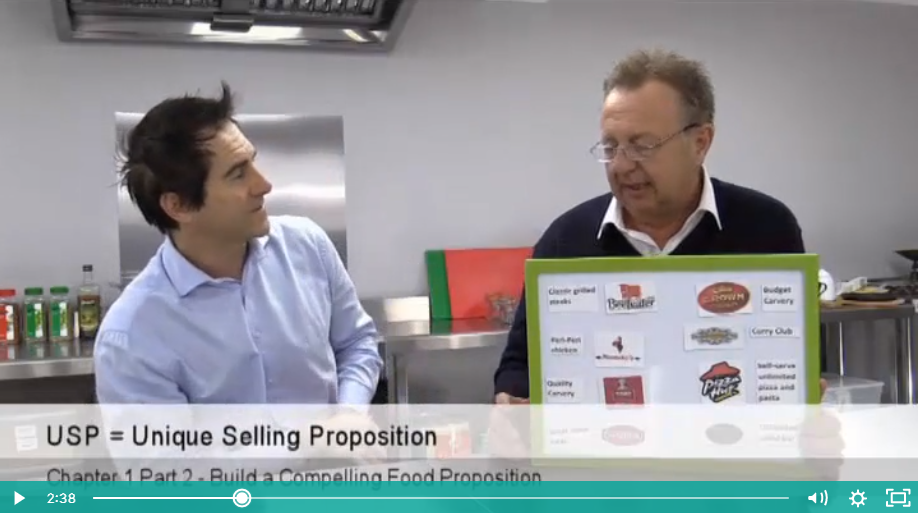 The importance of differentiating your offer and having a USP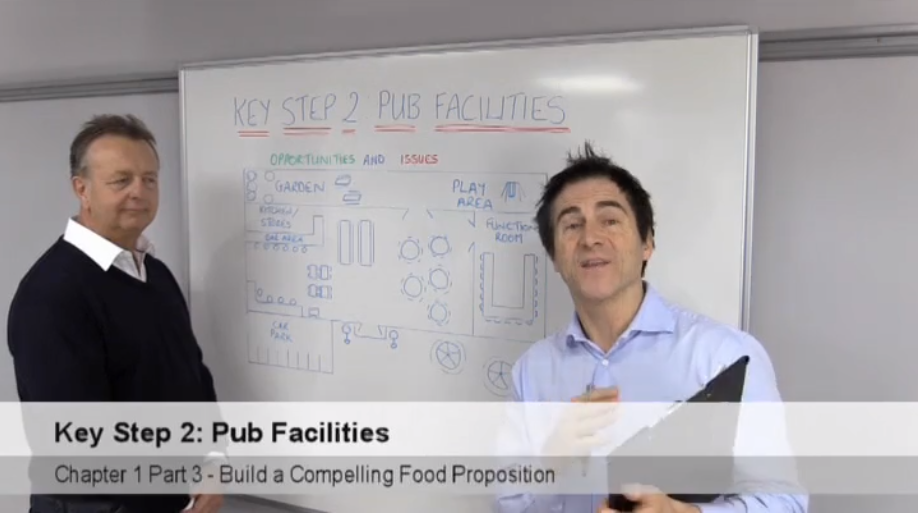 How to maximise sales throughout the whole of your pub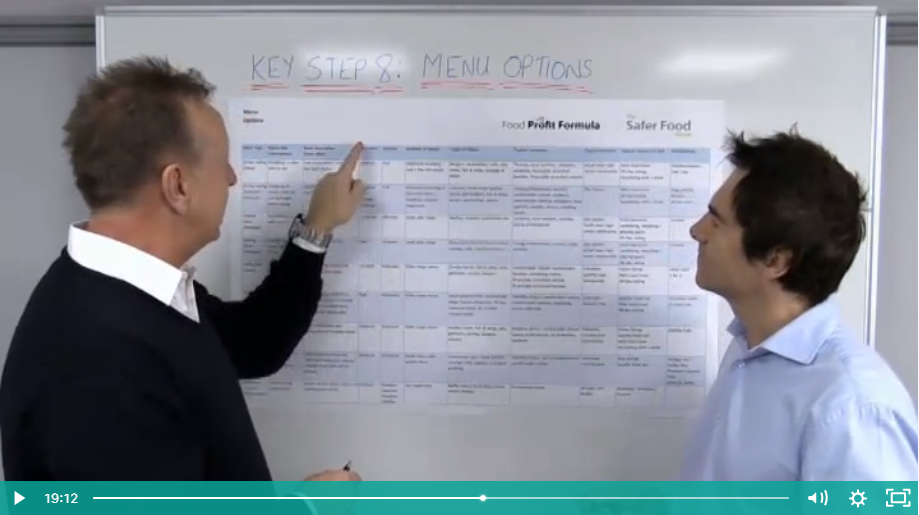 Landing on the right food offer for your pub, based on your location and your customers